Robert Jones Jr. has just published his stunning debut novel The Prophets to enormous critical acclaim. He was born and raised in New York City. He has written for numerous publications, including The New York Times, Essence, OkayAfrica, The Feminist Wire, and The Grio. He is the creator of the social justice social media community Son of Baldwin.
How to join us…
It's on Monday 8 March, 20:00 CET
Both platforms can send you a reminder notification at the right time – just follow the link and click the relevant button.
You can submit questions and comments directly in the chat on either platform – or send them in advance to bookings@theglas.org.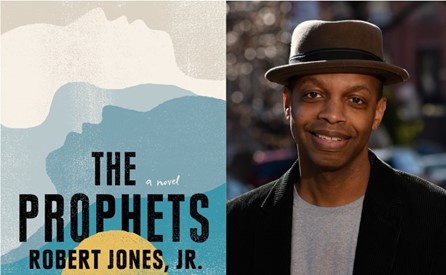 Here's something of what Robert Jones Jr has to say himself about his novel, which revolves around a story of forbidden love between two enslaved young men on a Mississippi plantation and a betrayal that threatens their existence:
Praise for The Prophets:
"How devastating and glorious this is. Epic in its scale, intimate in its force, and lyrical in its beauty. The Prophets shakes right down to the bone what the American novel is, should do, and can be." – Marlon James, author of A Brief History of Seven Killings
"Rarely is a book this finely wrought, the lives and histories it holds so tenderly felt, and rendered unforgettably true," –Ocean Vuong, author of On Earth We're Briefly Gorgeous
"Painfully harsh and painfully tender, this inventive, kaleidoscopic love story is a marvel," Helen Phillips, author of The Need
"The lyricism of The Prophets will recall the prose of James Baldwin. The strong cadences are equal to those of William Faulkner's Light in August," Edmund White in Publishers Weekly.
And finally…
These occasional events are free but we would ask those who can afford it to make a donation, however small, to the Edith Wilkins Foundation for Street Children, where the children we support have been living constrained lives under the pandemic.
Bank details are below.
IBAN: IE48 AIBK 9343 4821 4390 06
BIC: AIB KIE 2D
Account number: 21439006