Mohamedou Ould Slahi was imprisoned in Guantánamo Bay for 14 years, an innocent man held in a living hell courtesy of the United States as it prosecuted the so-called War on Terror. His gripping memoir, published as Guantánamo Diary, has been reissued as The Mauritanian with previously censored material restored. It coincides with a major film release starring Jodie Foster, Tahar Rahim and Benedict Cumberbatch.
The book was written in extraordinary circumstances and is the only diary written by a Guantánamo detainee during his imprisonment. Taken there in 2003, he suffered the worst of what the prison had to offer, including months of sensory deprivation, torture and sexual assault. On one occasion he was blindfolded and taken out to sea in a boat for a mock execution. Despite his suffering and lost years, he has found it in himself to forgive his tormenters. In his email exchanges with GLAS his motto reads: It's hard to be positive but it pays off 🙂
How to join us…
Denis McClean will be in conversation with Mohamedou Ould Slahi on WEDNESDAY 21 APRIL, 21:00 CEST
You can join us live on >YouTube and >Facebook.
Both platforms can send you a reminder notification at the right time – just follow the link and click the relevant button.
You can submit questions and comments directly in the chat on either platform – or (preferably) send them in advance to bookings@theglas.org.
We will be giving away five copies of the book to those who engage in the conversation through questions or comments.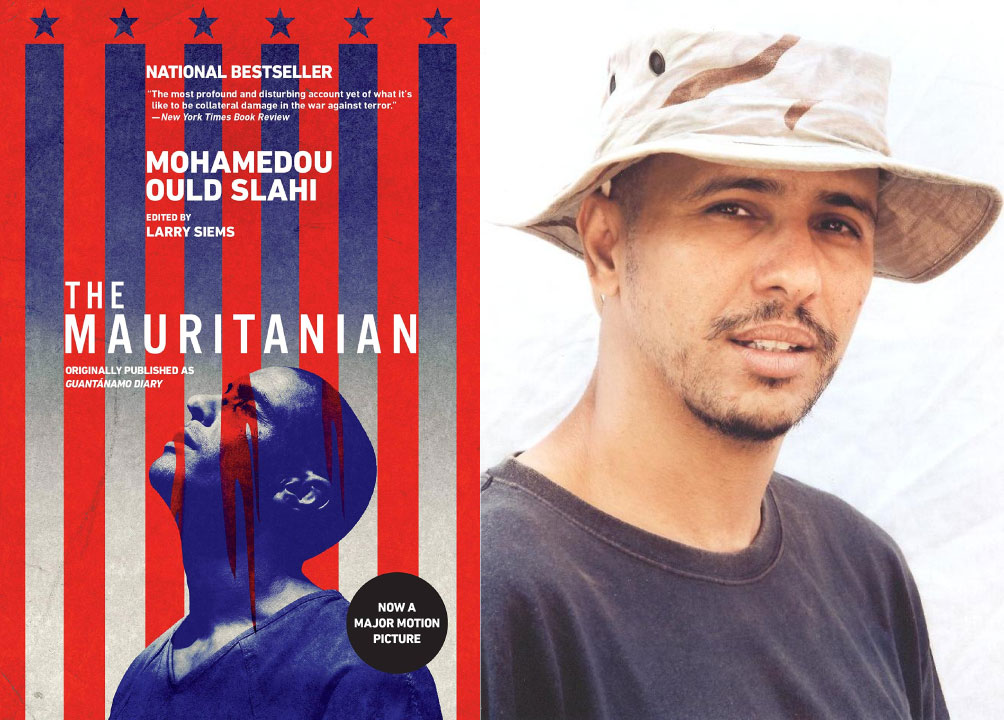 What the critics said
"A vision of hell, beyond Orwell, beyond Kafka"

John le Carré
"An extraordinary account … the global war on terror has found in a Mauritanian captive its true and complete witness"

The Guardian
"Unnerving yet ultimately magnificent … there is something special about Guantánamo Diary that lifts it from human rights polemic to the realm of literary magic"

The Sunday Times
"The work is a kind of dark masterpiece, a sometimes unbearable epic of pain, anguish and bitter humour"

New York Times
And finally…
These occasional events are free but we would ask those who can afford it to make a donation, however small, to the Edith Wilkins Foundation for Street Children, where the children we support have been living constrained lives under the pandemic.
Bank details are below.
IBAN: IE48 AIBK 9343 4821 4390 06
BIC: AIB KIE 2D
Account number: 21439006