For our spring concert this year, we're inviting you to spend an evening in the company of locally based singer and songwriter Eoghan O'Sullivan. A troubadour at heart, Eoghan has performed throughout Europe and beyond. He left his native Ireland for Switzerland in 2004 and has lived here ever since (aside from a few years in Amsterdam).
Songs from the Bright Side is a show he first performed at the Whale Theatre in his hometown of Greystones last October. He's bringing it to the Temple de Plainpalais (NOTE: change of venue!) in Geneva on Wednesday 26 April. A mix of his own songs and some carefully chosen covers, it's a celebration of family, friendship and community. You can expect an evening of good music, good humour and opportunities to raise your own voice in song!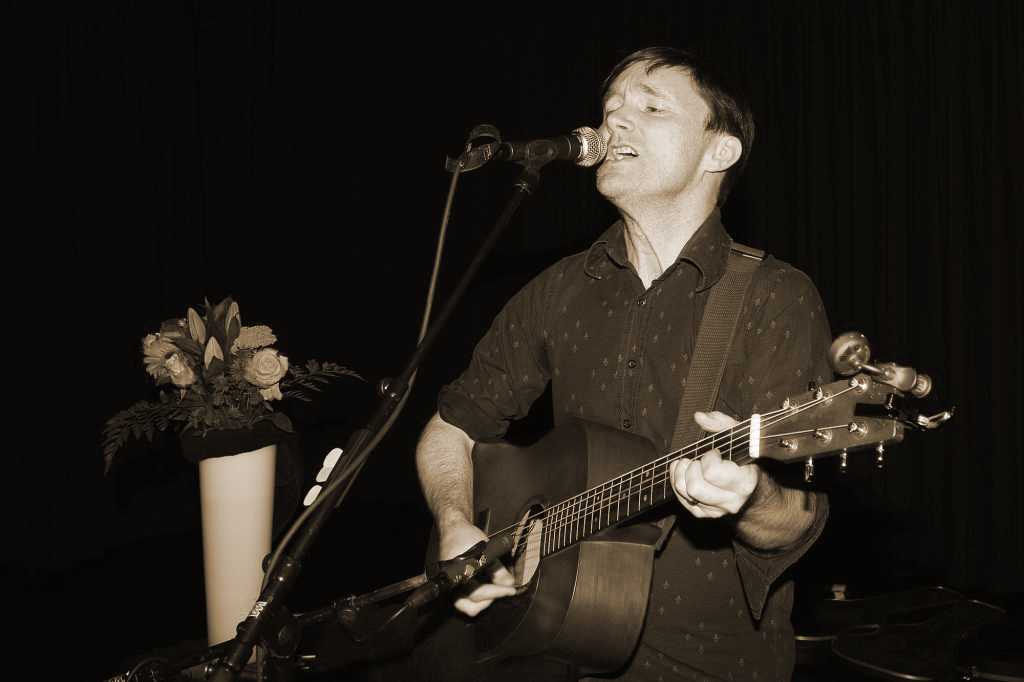 In his carefully crafted folk-pop, Eoghan taps into universal emotions through his own experiences. He's always seeking a catchy chorus or a smart turn-of-phrase, inspired by his musical heros – of which there are many! – and, of course, the Irish folksongs he heard around him growing up.
GLAS regulars will remember his appearance as the support act for Luka Bloom when he visited in 2017, when the headliner was full of praise for Eoghan's songs. Since then, he has found success with his song about inclusion, Moi Aussi, which is taught to children in a growing number of schools across the region.
All funds raised will go to the Edith Wilkins Foundation for Street Children in Darjeeling.
Ticket Reservations
Send an email stating your name and the number of tickets required to: bookings@theglas.org
Date: Wednesday 26 April at 19.30 (Ticket collection from 18.30)
Tickets: CHF 15 (and CHF 10 for students, retired and unemployed)
Venue (change from originally announced venue): Temple de Plainpalais, (at Uni-Mail tram stop), Geneva
CLICK FOR MAP AND DIRECTIONS.
Photo: Lars Solberg